Ahhhh, Friday at last. The sun is shining, baby boy went down for a nap, and I feel like a cat sitting in the warm sunlight that is streaming through the window. Linking up with the below buttons for some Friday fun. Check them out..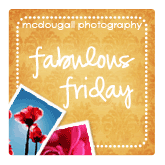 I have always lived in Oregon. I've visited many many places, both here and abroad, and I keep coming back to the beauty that this state has to offer. Yes, it rains, and we have gray days. I've decided without those, we would not truly be able to embrace the beauty that is waiting right out our doors once the sun comes out.
In case you haven't noticed, spring has sprung. At least for the time being. Little hints of the sweetness that is waiting for us if we can just be patient a bit longer. The groundhog saw his shadow, which promises six more weeks of winter. I think someone is pulling my leg. It looks like spring is on it's way!
The contrast between the new buds that are popping, and the old blooms that have turned brown, makes my heart smile. It is a good reminder of what is yet to come.
And then, just as I was ready to go inside. I heard a buzzing, and what did I see? Yup, it's spring all right. this bee is so heavy in pollen it was lucky to continue flying. Ahhh sweetness!!