This week's theme at Project rewind is exhilaration. There has been lots going on, and when the sun is out, there is always exhilaration..
MONDAY

Rowdy Monday. We went to a little college town 30 minutes from us to view the photos taken at the philanthropy fundraiser. We stopped at a historical home, borrowed their garden then splurged on a burger picnic. What happens at Tutu's stays at Tutu's. The healthy lunch Rowdy's mama packed went home uneaten.
TUESDAY

Did a quick drive by to check on baby girl. She is on the mend, and her mama bought her this cute hat.
WEDNESDAY

Wednesday is Teak day. Sweet baby boy. He is putting two and three words together with the outcome being hysterical. He really is becoming quite the comedian.
THURSDAY

Mr. Squirrel is back. I've seen his shadow running across the patio as he does his tricks on my roof, but with a little fresh corn on his feeder, he's back at the tree for us to enjoy. I'm entering this shot in Finagle a Foto..I'm the judge this week, so not like I can win, but still love to play along.
>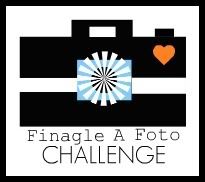 FRIDAY
Friday night our daughter and son-in-law took us out to dinner. We were celebrating her school loan being paid off. Let's hear it for no college loans!
SATURDAY
My dear friend Susie, had a party for baby girl. A sip and see with the perfect food, weather, and company. People dropped in to say hi and to gaze at the beauty of our newest grandchild. She was so sweet and chose today as the first day to smile. She was most generous with her smiles and was the perfect guest of honor.
SUNDAY
Sunday was a glorious sunny day. Two friends and I went to a cooking class that was wonderful. We learned new skills, ate delicious food, and had a fun afternoon.