We are such happy campers over here! Our college team, the Oregon State Beavers have started out with a 6-0 start, the best since 1907!
Then, to make things even sweeter, our favorite baseball team, the San Francisco Giants did the unthinkable, and won four in a row to go to the world series! Hoping they have some gas left for tonight's game. Oh how I love my boys of October!
We managed to get the entire family together for the game. No small feat with everyone's busy schedules. First Beaver football game for son-in-law, youngest grandson, and granddaughter. The rain let up long enough for us to tailgate, and get what will most likely be our Christmas card photo.
We were tickled to see our friend Peggy being honored before the game. She beat breast cancer. Seven years, and going strong!
So tonight, we will all be ready to cheer for the Giants. Today I go with a dear friend to her first chemo appointment. She's scared, I'm sad, but going to try to put on my happiest face, and distract her as much as possible, and help her fight this ugly battle.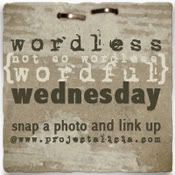 Linking with
Sommerfugl