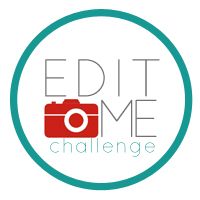 It's been awhile since I tried one of these. The original photo really needed very little, this darling girl and those blue eyes!
Here is the original:
And here is my edited version. I first did a clean color edit with Florabell actions. I removed the strand of hair that was over her eye, but loved her tousled look. Did a slight eye sparkle, a little touch of rosy in her cheeks, blurred the background, removed blurr from her face, hair, shoulders, then did a darkening of the layer.