So I had a problem with my camera. Out of the blue while in New Mexico, the back panel says, "camera can not communicate with battery" Strange. I clicked OK and the camera still worked. What I couldn't see was the battery life on the panel.
I did a google search, saw that others had experienced this problem as well, searching for an answer, I saw everything from, put the camera in the freezer for six minutes, to send it back to Canon. I made a trip to the camera store. They tried fully charged batteries, battery packs, and still that error message continued.
I phoned Canon yesterday. They informed me they had heard of this problem,
I needed to ship my camera back to them. I couldn't think of a time when I could go without my camera for that long. Halloween is coming, football games, and a joint birthday party. I decided there was never a time to be without my camera.
I bought a new battery so that when the current battery went dead, I wouldn't be left out in the cold like I was when shooting the Little Guy. I brought it home last night, charged it up, and PRESTO! The back panel is back to the way it's supposed to be! Guess the old battery was wearing out. If only someone had told me that!!
Long story, I know, but here are a few shots of little guy before the battery went dead.
The rain has started again. It's forecast is for as far as we can see. This may be the last day of crisp leaves. Next time we'll get the boots, coat, and umbrella and go puddle jumping!
Give a boy a stick, and he's got built in fun! If the battery had held up, I think we could have really gotten some shots!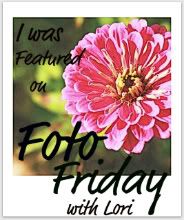 Also linking up with
Nurture her