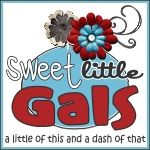 I'm linking up with sweet little gals for this post.
Chicago, chicago, the song keeps running through my head. It's an exciting city, and a beautiful city. Filled with magnicifent shopping, restaurants, and a lovely theatre district. Only two nights in this fun city, but we made the most of it.
I was most excited to have brunch at Table Fifty Two, the fabulous restaurant of chef Art Smith. I first learned of Art while watching Oprah. He worked as her chef for several years, then opened Table Fifty Two. Now he's busy with television, and has opened a restaurant in Washington DC. I rooted for him on Top Chef Masters, and could hardly contain myself at the thought of eating in his restaurant.
Let's just say, it did not disappoint. Everything was so delectable, and we ordered more than the six of us could consume, but didn't want to miss out on anything. The service was impeccable, and the decor made me feel like I was in a fine southern home.
After brunch, feeling as though we'd eaten a Thanksgiving meal, we began to walk the town and see the sights. We had such fun. Taking an architectural boat tour, going up in the John Hancock building, and walking the Miracle mile. We stopped when we wanted to stop, refreshed, and the weather was the perfect temperature with little humidity.
It was September 11th. Many, many flags, many, many thoughts of what happened ten years ago. Time to reflect, time to remember.
seems to be the only way I get in any photos! Mirror shot
first reflection in the building next door to Table fifty two
I was obsessed with the gorgeous clouds while we were visiting. this is my favorite photo. The clouds reflecting in this building make me happy
The Bean in Millennium Park. Do you see me?