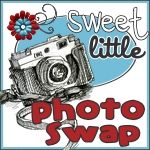 Fall is in the air. Family time is precious, it's fleeting and our family is so on the go. People flying in and out, China, Monaco, Hawaii, hunting trips. Throw in the littles visits with the "other" side, soccer, school, phew! It's a wonder we ever see each other at all.
I managed to corral the crew for a night of pumpkin carving, pizza eating, pie and ice cream, pumpkin cookies, and pumpkin pie punch ( not such a great treat) We had fun, we made mention of "next year" so perhaps I've hit upon a time when we can all come together.
I love Halloween. I love the colors, the kids, the make believe of being someone in a costume. It's fun and silly.
without further adieu, here is my swap of photos from our fun evening.
Been working on perfecting an apple pie recipe....getting closer
I'm never in photos. I decided to try a group shot since it never happened at the wedding. Problem is, new camera, never used the timer, and had no idea how to make the timer longer. I wasn't in the first four shots! Moved the tripod closer, and Luke did the running. It really was hysterical!
Our lovely pumpkins
Almost the close of th evening. Pumpkins carved, pizza consumed, pie devoured, and everyone being busy doing something
sweetest little goblins...ninja and lion