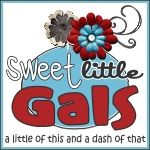 Ah, autumn, fall, tomato, tomatah call it what you may, it's still a glorious time of the year! The warm rich colors are starting to show their faces in the Pacific NW. I know the east coast has the rights on the most glorious of changing colors, but I still get excited to find bright colors here.
I'm linking up with sweet little gals, photo swap at
http://www.sweetlittlegals.com/
Without further adieu, here is fall in the Willamette Valley
Baby boy is obsessed with tractors right now
He looks so sweet in his jumper in the gourds
Big brother is always full of fun peeking out from under the gourds
Getting photos of these two has become as easy as herding cats!
so much to do at the pumpkin patch
Mr. Pumpkin in the patch
He was so excited and ran all around...no doubt thinking the pumpkins were orange balls out for him to play with
The sun put the spotlight on this pumpkin
I love this view taken from under a green tree. The texture of the wall with the leaves was so pretty
He ran, and tried to hide, but I see you Mr. Squirrel!