Another Week to show my hunt. Shine, fast, left, peace and plain. Here is what I found while snapping around.
Shine
I love the way the sun is shining on this shed. It almost glows.
FAST
The bees are fast. I didn't have time to chase this one, and was more interested in the fox gloves which grow wild here. One of my favorite flowers.
LEFT
This was what was left from an abandoned house in the country. It made me wonder who used to be here. Only two cats and some wild rose bushes were left.
PEACE
There is so much peace here. A small trout farm where children (and adults) can fish. The tall trees, fresh air, it's a wonderful peaceful place.
PLAIN
Plain little white flowers. An entire field of them, with the puffy white clouds. I was mesmerized.
Linking up over at Ashley's ramblings and photos. Check out the other fabulous finds...you know you want to!
Also linking up with Melanie and her crew over at Finagle a Foto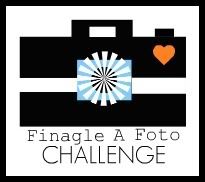 and last but not least, my Sunday Best.