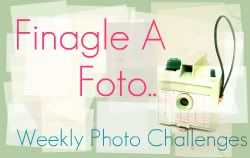 I'm linking up with my sweet friend Melanie over at
Happy Jax
Sounded like fun, so I came to play. She's a co-hostess with Kirsten, over at
The Foreign Domestic
, and Marilyn at
The ArtsyGirl Connecytion
This week's challenge is favorite things. Took me all of one second to think of my favorite things...grandchildren. They call me Tutu, which is Hawaiian for Grandma. My photos all say Tutusshots, and I shoot those darlings LOTS.
The newest addition is a grand five days old today. Oh heart be still. So sweet, and finally a little girl to fuss over. Not to take anything away from the adorable grandsons. They rock!
To watch your children become parents, and see their little ones is a gift beyond words. Many say they wish they could jump right to the grandchildren and skip over the parenting. Ahhh, interesting thought, but somehow I don't think it would be as sweet.
Here are my favorite things, in birth order.
#1....will be seven years old in a week
#2............18 months old
#3 ....4 days old in this photo