I have been away from this for far too long. It's one of my favorite things to do, and yet, the business of life kept happening.
Here is my view of the scavenger hunt
BUBBLES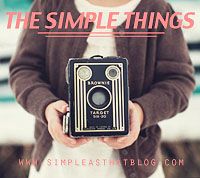 The small town of McMinnville OR was all set with these tiny lights over the street that made it look like little bubbles. (OK, I admit, this is a stretch!)
THANKFUL
These were the name cards at our Thanksgiving table. Everyone wrote down what they were thankful for, and then read

them.
TREES
Never a lack of trees in Oregon! Trees just beyond the field at yesterdays Div II playoff game. The white team traveled from IL, and had to leave on a sad note. The Linfield Wildcats won!
COUPLE
We got to meet the godson's new girlfriend after the game. She's wonderful!
IN THE KITCHEN
We celebrated the son in law, and the hubs birthday with a party. Blowing out candles in the kitchen